'Damn, Look at the View' is the debut 8 track LP from Pop Singer-Songwriter Martin Luke Brown. Marking a significant new era in both his musical career and life with a blissful, west coast inspired sound. 
Awash with a palpable feeling of nostalgia and bittersweet reflection, Martin deals unapologetically with themes of love, loss and belonging on tracks like 'elsie' - a tribute to his hometown and childhood in Leicester, 'grateful' - a laid back, stream of consciousness love letter and 'love is a black hole !', the story of a relationship.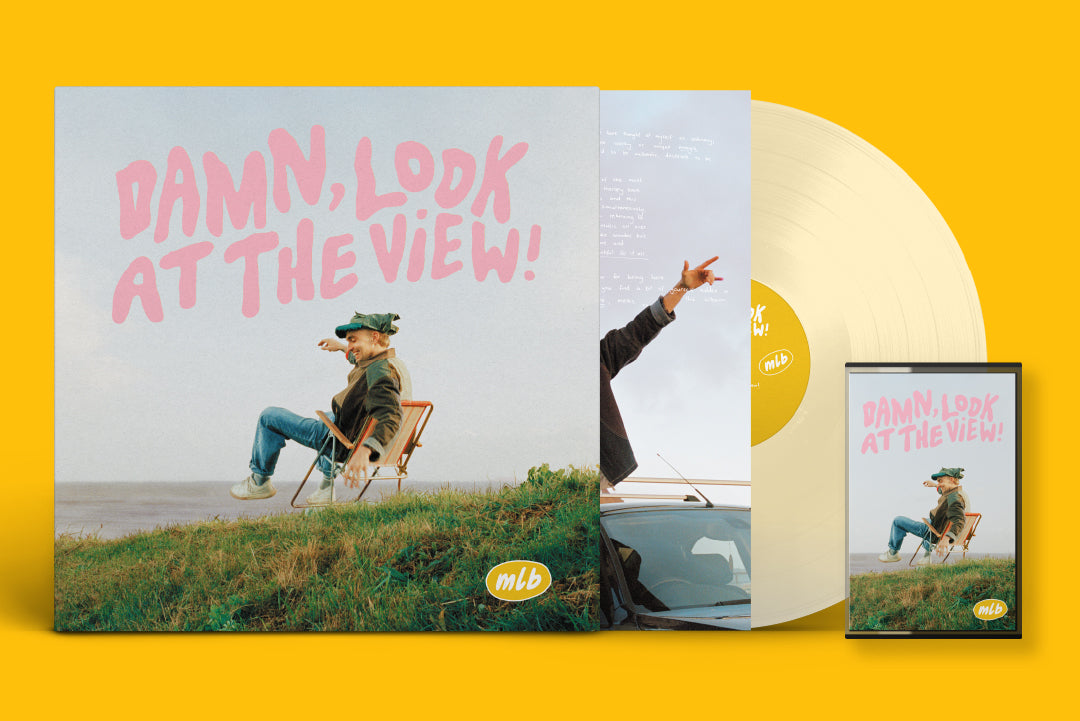 Vinyl & Cassette
Martin's 'Damn, Look At The View!' available on Cloudy White vinyl and cassette tape.
SHOP NOW